Why E-Learning
Learn at your own pace – you can repeat modules as many times as you want
Learn anywhere – works on PCs, laptops, tablets and smartphones
High quality content – all of our courses are accredited by the appropriate professional body
Monitor your progress – our courses incorporate quizzes so you can test your knowledge
Gain Certification – when you successfully complete the course you will be issued with a certificate that is endorsed by the professional accredited body.
Watch the video to find out more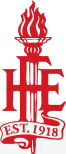 ---
About our courses
Who can purchase the courses
Although the courses are primarily intended for organisations, anyone can purchase a course. Simply select the course you want, click on the "BUY NOW" button and pay for the course using PayPal or a Credit Card.
What is the cost of each course?
Each course is purchased individually. The majority of courses cost betweek £25 and £35 plus VAT. The cost of each course is clearly stated on each course page.
Do you offer discounts for bulk purchases
YES. We offer discounts on bundles of 10 courses or more. Please CONTACT US to discuss your exact requirements
Can I pay by invoice or bank transfer?
YES. We offer a range of payment methods. Please CONTACT US to discuss.